OPERATION CHRISTMAS CHILD AT L&C
Teamwork
Posted by: Lord & Company 7 years ago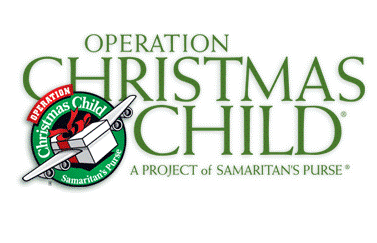 By Brooke Morris, Design Team Member
Operation Christmas Child is a project of Samaritans Purse that partners with Churches in foreign countries to spread the Gospel to boys and girls. OCC presents a shoebox full of gifts and essentials to the children, and many disciple through a Bible study course. Each year Churches and companies across the region collect and pack shoeboxes to expand and grow the spread the word of Jesus Christ.
The method of filling a shoebox is simple. You can use an adult size shoebox or get a preformed box from the ministry. The shoebox, made up of a "Wow item", a special gift for the child such as soccer ball with pump, stuffed animals, dolls, toy cars and trucks. Also the box should contain school supplies, non-liquid hygiene items, accessories, crafts and other fun toys or activity books. There are 3 age levels and you can choose the gender of the child also. Girls 2-4, Girls 5-9, Girls 10-14 & Boys 2-4, Boys 5-9, Boys 10-14. There is a suggested donation of $7 to cover the shipping of the shoebox. You can even track your box online by completing the tracking label and submitting your $7 donation for shipping.
Lord & Company, Inc. started participating in Operation Christmas Child in 2013. Our first year we collected about 25 boxes. In 2014 we encouraged our company to take part more and set and met a goal of 60 boxes.
For 2015 we wanted to push further and get even more people involved in the project. Our goal is 200 boxes. To help reach this goal we had a company meeting to explain exactly what Operation Christmas Child is all about and showed our teams how to pack a shoebox. We have planned a packing party for November 6th and have encouraged our employees to get their kids and family involved. I know personally that my 15 year old son and 4 year old grandson love to help shop for the boxes. They are learning to give to others. These are kids that don't have the everyday necessities that are often taken for granted by children in the US.
By adding something new each year, we hope to gain more interest and thus collect more boxes. To maximize our collection for 2015 we are doing a Penny Drive. Each L&C team gets a collection pale and challenged to see who could bring in the most change by November 6th for our packing party. The change collection will buy extra items needed when we pack the boxes.
Our final collection day is November 13th. We will pray over the boxes for God's will and the Love of Jesus to spread and shared through the children that receive this special gift. Our boxes will then shipped to Samaritan's Purse and distributed during December.
You May Be Interested In: