Technical Support
Keeping You Up And Running
Lord & Company Technical Support
---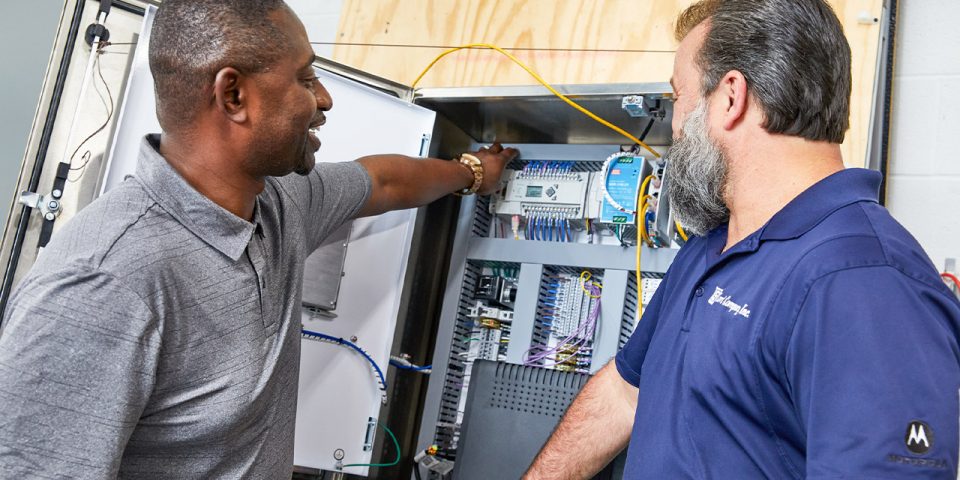 Whether in the Instrumentation and Control Systems, or RF Communications Systems, Lord & Company can support you with the performance of specific tasks such as:
Facility Surveys and project needs analysis, including RF Path Studies, and process design assessments.
Includes site walk-through, inspections and client interviews; evaluate existing systems; layout plans and preliminary cost estimates and schedules; evaluate and determine code compliance; determine local code and permit requirements.
Preliminary and final documentation including conceptual design and final operation manuals.
Includes preparation of conceptual designs; definition of all system upgrades or retrofits; preparation of functional space diagrams, floor plans and general descriptive views; preparation of general project description and statements of probable construction costs and schedules; review with and document approval from the owner; identification of long lead items or items requiring advance purchase; obtain necessary permits and approval from regulatory agencies or departments.
Project Implementation
Includes coordination with owner and agencies having jurisdiction; selective demolition; coordination of design and construction teams; selection of specialty consultants; construction or renovation of structures and systems.
Onsite project commissioning and training as well as local training in the L&C training center and factory acceptance testing.
Includes review of design documents, sequences of operations, submittals and manufacturers performance data; development and execution of performance tests; verification of operation and maintenance manuals and plans and preparation of final reports detailing findings.
Equipment and System Testing
Lord & Company has space existing in Fort Mill, South Carolina to stage complete systems and perform simulation and testing of systems and / or equipment. These general-purpose labs are equipped with extensive test equipment and instrumentation to record and document test procedures and results.
Service and Maintenance
Factory-trained Technicians can perform or assist with the performance of scheduled maintenance and instrument calibration, and provide documentation as required.
"I was so thankful to have Lord & Company in our corner, they could evaluate our situation and identify problems other integrators were having and solve them for us. We got our project taken care of in a few weeks rather than two years."